It's THE most common complaint I get from sensory parents.
Others.
Others just don't understand or even believe your child has sensory needs.
This opposition can come from teachers, coaches, neighbors, strangers, and unfortunately, even family.
(We've got a WHOLE post written by MY husband to YOUR husband about sensory processing disorder. Check it out HERE!)
Getting your spouse to understand sensory processing disorder is one thing; they're an adult.
But what about siblings?
Scroll to the bottom for a VIDEO I recorded about this topic!
Most kids are hyper sensitive to fairness.
Sensory kids are different by definition. It'll be impossible to treat your children exactly the same. And those differences can cause some serious sibling rivalry.
Respect for Siblings NEEDS
Your approach will vary based on the age of your child's brothers and sisters.
An older child will be able to grasp more of the science behind their siblings special needs. Invite your other kids to join in with sensory activities! Everyone needs healthy sensory input!
If your older child still is jealous of their siblings accommodations, keep assuring your child that you will fight to give ALL your children support and what they need to succeed.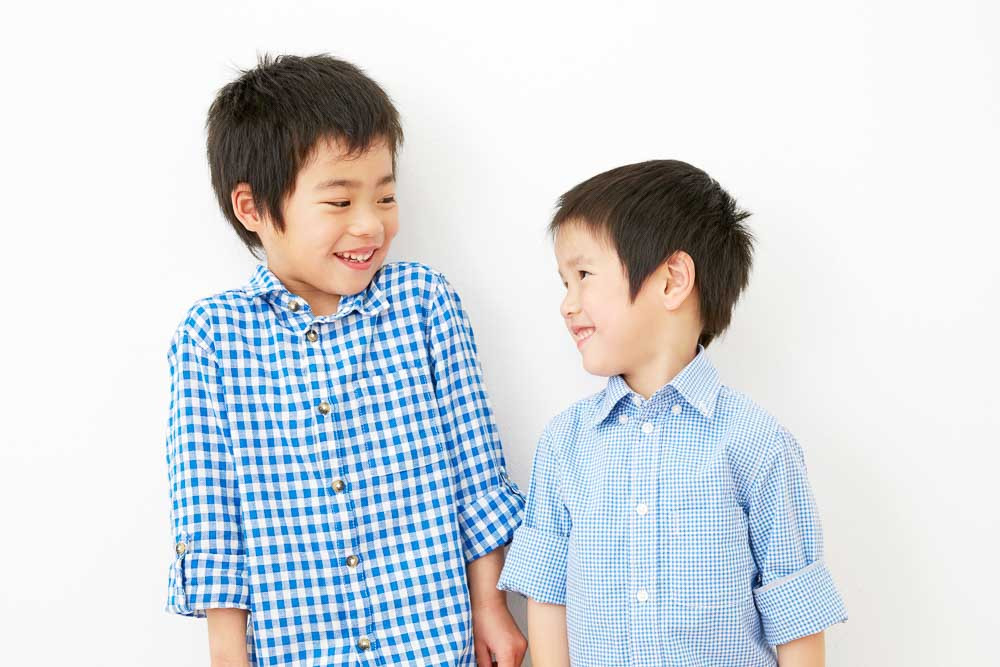 My son's little brothers are 5 and nearly 3 years old. At this point my three year old doesn't need to know about SPD, just that he needs to respect his brother's preferences.
He knows that certain sounds bother his brother. He knows that his brother has a calm down bin  to help him regain control. And he knows that his brother will receive consequences for crossing certain lines.
Ensure Their Safety
It's important for siblings to know that their parents will enforce boundaries for everyone.
The consequences might not be the same across the board, but a less severe consequence will remind your sensory child that some ways of reacting to sensory overwhelm are simply unacceptable. He needs to feel safe and secure too.
(Note: you must do everything in your power to provide your sensory child a way "out" of the bad behavior. Example, you notice your sensory child hits whenever they're having a meltdown. Provide her with a squeezy ball or a punching bag or a chance to stomp up the stairs as loud as she can. Give her an outlet for that proprioceptive need!) 
Have plans in place for deescalated and separating children if your sensory child acts with aggressiveness during a meltdown.
Competing  Sensory Needs
One of the tougher situations I hear about from readers is when two children in the same family have OPPOSITE sensory needs.
Brother loves to hum and bang on pots while sister runs screaming with her hands over her ears.
There's no perfect solution.
But one way to help it not feel like a constant battle, is to let the seeking child have time slots when they can just go crazy with their sensory needs, and times when they need to restrain themselves.
In our example, you can set aside two different hour long periods that brother gets to be as loud as his heart desires. Sister is aware of this time and can shelter her ears as best she can by going outside or listening to an audiobook in another room. But then during the other times, brother makes an effort to be quiet and respect his sisters needs.
We're All in This Together
Be patient. Family members will be affected in different ways by your child's sensory differences. It can be easy to completely engulf yourself in your sensory child's needs, but it would be a mistake to ignore your other family member's emotions and concerns. Building a tribe takes time and work. And their support is essential.
This post is a sneak peek into what you'll see in Sensory Parenting 101, the best way to become a confident sensory parent!
Have more questions??? Check out this wildly popular series of Sensory FAQs and become a more confident sensory parent today!
Don't miss my Facebook Chat with other sensory parents about Auditory Sensory Issues! Play the video below!